May 18, 2017
WooCommerce and WordPress. Not Just for Small E-Commerce Companies
WordPress is by far the most popular content management system (CMS) on the Internet today. More than a quarter of all websites nowadays are WordPress-based sites.
WordPress is also excellent for e-commerce sites, and a large portion of this is because of WooCommerce for WordPress – a free, open-source platform that is one of the most popular e-commerce solutions on the market.
Remember: while WooCommerce may be free, you'll need to consider additional costs when building a more sophisticated platform. We consider WooCommerce as a perfect ground for further customization.
Oh, and one more thing: in May, 2015, Automattic (the company behind WordPress itself) acquired WooCommerce. That can establish trust even further, wouldn't you say?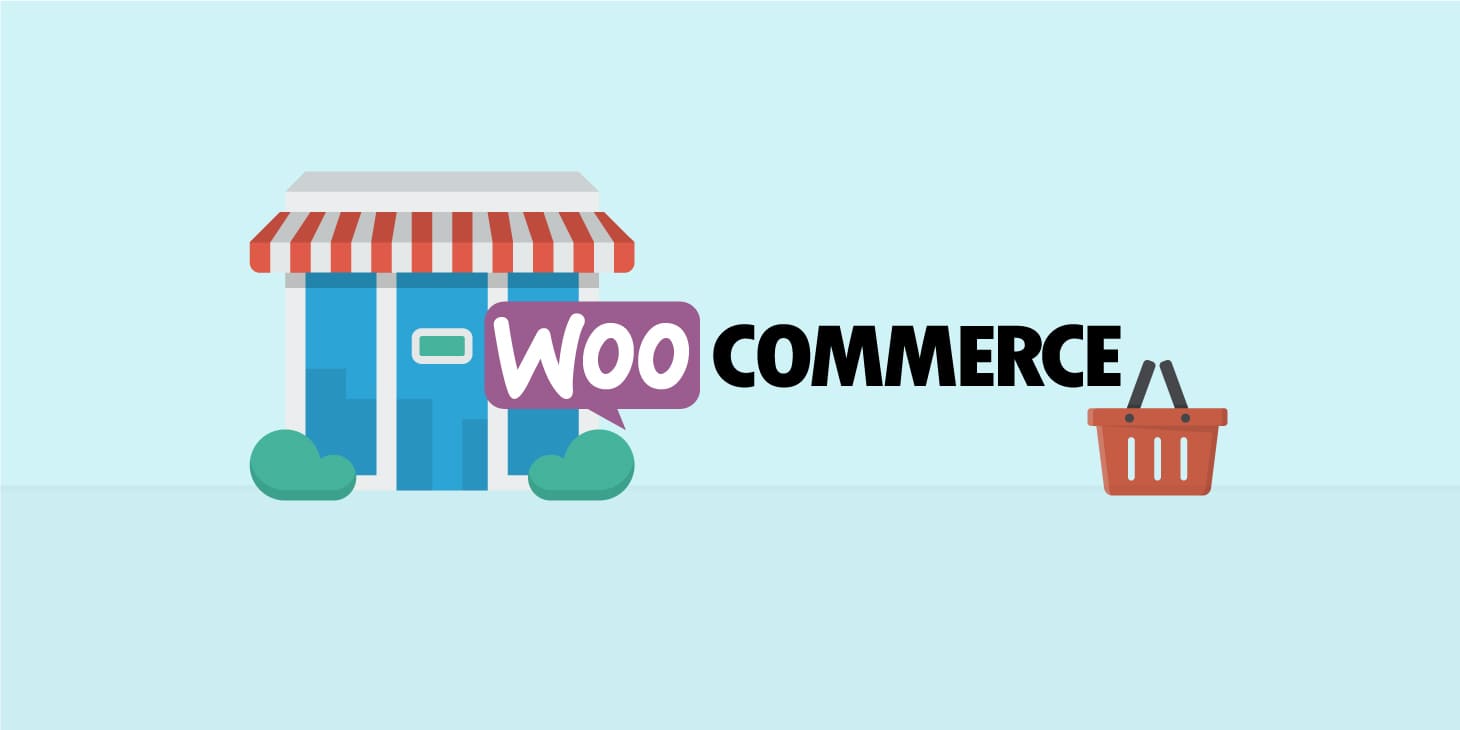 WooCommerce. Who is it for?
Technically, WooCommerce is suitable for both small and big e-commerce sites. Even if your platform requires rapid scalability, or if you're in need of a sophisticated, full-fledged, and comprehensive online store, WooCommerce will be a good choice. While it is not that feature-rich on its own, it can be easily enhanced with multiple plugins or custom solutions. With WooCommerce, you also get the help of incredible WordPress community and the whole ecosystem.
There's one issue, though: no matter what platform you go with (may it be WooCommerce, Shopify, Magento, or any other), you'll need someone to set it up. With small e-shops, you'll probably be able to do this alone, but the more functionalities you want, the more knowledge you'll need. WooCommerce, just as any other software, needs to be configured properly.
If you're setting out to build a sizeable e-commerce website, you also need to take the cost of the server space and someone to do maintenance from the technical point of view into consideration.
If you have a WordPress website, WooCommerce is the way to go
As a WordPress plugin, WooCommerce is superior to any other type of external solution – provided you want to keep your site based on this CMS.
WooCommerce plugin can be integrated into any WordPress-based website, may it be a theme or a custom solution.
According to statistics from May, 2017, WooCommerce powers over 28% of all online stores.
That's:
25,338,336 websites.
0,5% of all websites.
94,3% of all WordPress e-commerce plugins.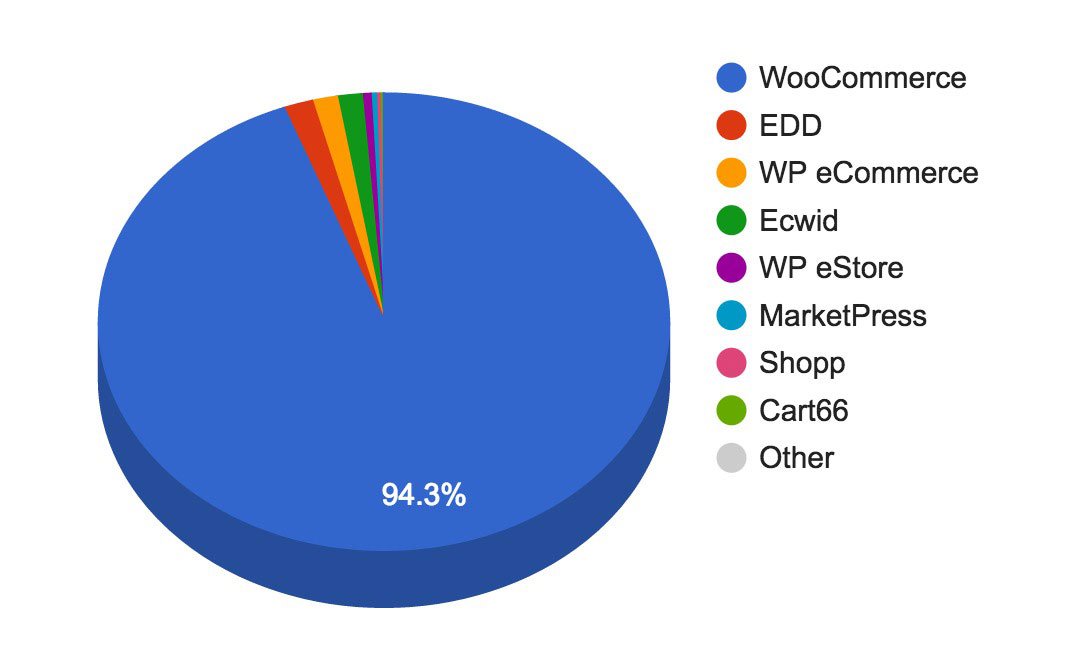 Just like WordPress itself, WooCommerce also has a vast library of pre-made themes. While they may be interesting to start with and see what the platform is all about, only a custom solution will give you exactly what you need – provided you actually mapped out your needs and wants.
Long story short: WooCommerce is great technically, but still needs to be developed and designed. Just like any other website.
WooCommerce, WordPress, and SEO. The Trinity
This blog is WordPress-based. We love WordPress at Insane Lab: our devs like it, our designers like it, and our content producers like it.
Also, our SEO consultants are fond of it, too. WordPress still is the best platform for SEO and blogging. Fortunately, WooCommerce is just as Google-friendly.
You will surely need specialized help to make the platform as SEO-oriented as possible, but the end result will pay off. Within the e-commerce space, visibility is everything. Quick tip: using Yoast SEO is a good start. Using Yoast WooCommerce SEO – an even better start.
Built-in analytics
Analytics are crucial for any website owner and particularly an e-commerce website owner.
WooCommerce has built-in analytics tools that allow you to derive usable information from a large number of statistics. This is what allows the SEO functionality of WordPress websites to be superior as website owners have access to every little snippet of information about their website.
It is very easy to access this information and you can clearly see figures such as the total sales, weekly sales, sales by hour, average order totals, sales by specific time periods, and an incredible number of individual customer stats.
What's more, through certain extensions WooCommerce allows you to build your own databases for promotions and marketing campaigns. It's also updated often, adhering to WordPress best practices and coding standards.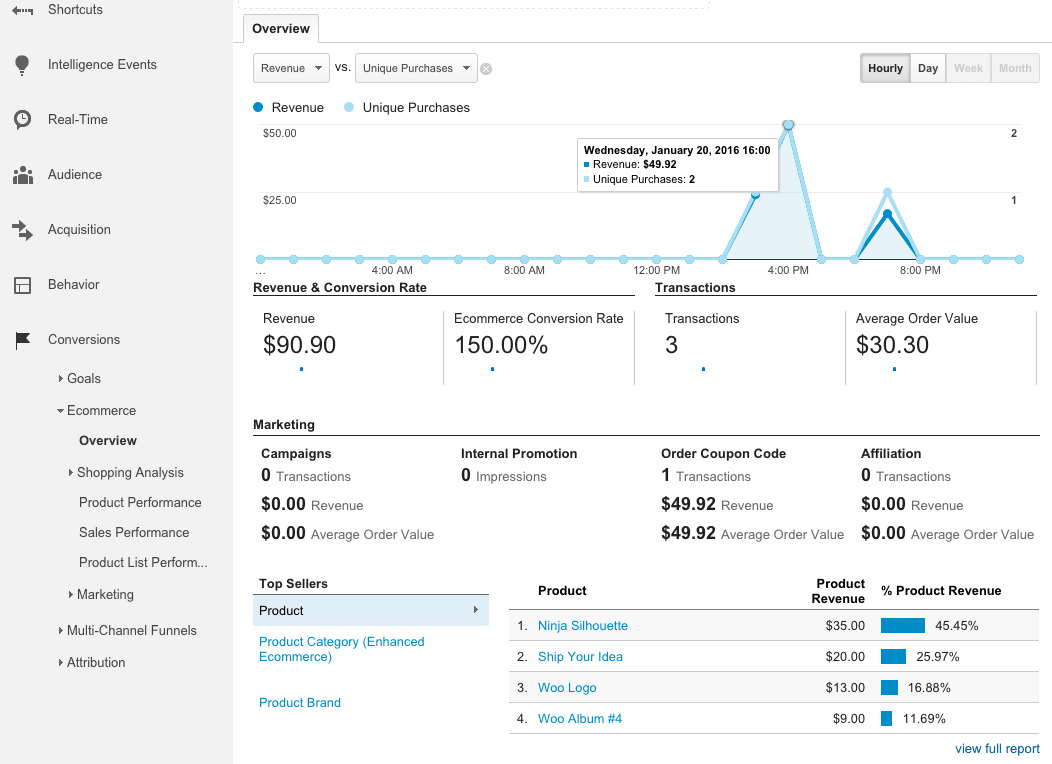 Grow exponentially
WooCommerce users have access to various APIs and an extensive documentation library that allows them to understand how the platform actually functions. You can, for example, set up an international shipping, calculate taxes, do customer support, and more. This will require additional plugins or solutions, but the end result will be worth it.
With WooCommerce, you can also do inventory management– but we'd recommend using a separate piece of software for that. While there are some viable solutions, they may be not enough for needs of a large business.
What's cool about WooCommerce and WordPress is the DIY aspect of it all. After the initial installation, configuration, and setting up, shop owners can easily categorize products without a vast technical knowledge.
Customize, customize, customize
Are you familiar with HypeBeast? For a long time, they were running their e-commerce on a customized WooCommerce platform, even when they were selling over 4,000 products. The Spectator Shop, with 2,5 million page views, is another example. Entrepreneur Books – yet another one.
WooCommerce can take it all. Honestly. It's just a matter of having a proper team behind the design, implementation, maintenance, server setup, traffic support… And more.
It may not be easy to set up WooCommerce properly for big e-commerce organizations. In the end, it all comes down to what you want to achieve.