September 14, 2017
Team Augmentation for Startups: Why Should You Consider It?
Team Augmentation is not a new concept although it's getting more and more traction these days. It's a B2B service usually provided by established software firms with the aim of supplementing the resource needs of a client's organization. Which means yours.
We consider Team Augmentation to be quite a broad term. At Insane Lab, we believe in a mix of both a Managed Services model and a Staff Augmentation model. We can commit to an outcome or an input. We can do operational work, provide you with documented and transferable knowledge, or limit our commitment to providing resources with defined capabilities. It's your call.
For us, the critical thing is to talk with you and recognize your needs. Business is done with human beings, and we have promised ourselves to never become a faceless corporate entity.
Team Augmentation – experience at hand
Team Augmentation provides you with experience and ultimately peace of mind. The key benefits of this model include:
Working with existing team members
You get what you see. In this case, you get people working at Insane Lab on a variety of projects on a daily basis. Since we only hire top talent … You get top talent, too.
Support from the entire company
We do web development, mobile development, branding, design, and marketing. You can always ask our experts about any of these things – if you decide on Team Augmentation, what you actually get is an extension of the work you are already doing, With 30+ people on board, you'll be sure have your answer as quickly as possible.
You can slow down. Or go faster. Or decide on operational support. It's up to you. As long as we keep the communication smooth, we'll work it out.
Fine-tuned code and quality control
We work with your in-house team to make sure that the code we put together is of the highest possible quality. Increasing test coverage, reducing boilerplate, improving usability, and going for the most effective solutions are the foundations of our Team Augmentation offering.
Professional objectivity and not focusing on office politics – doesn't that sound amazing? With Team Augmentation you're opting solely for the skills you need, not for kitchen chit-chat.
Your budget constraints are our budget constraints (but there are ways around them)
We understand that you need top quality and reasonable price at the same time. That's why we keep everything transparent – from what we say in the initial meeting to our pricing strategies, and all the way through to the completion of a project.
Direct access to developers
Slack, Skype, HipChat, phone, e-mail, in person… There are lots of ways you can contact your team at Insane Lab.
But wait, you know what's more cool than being able to contact your team? Receiving responses from them!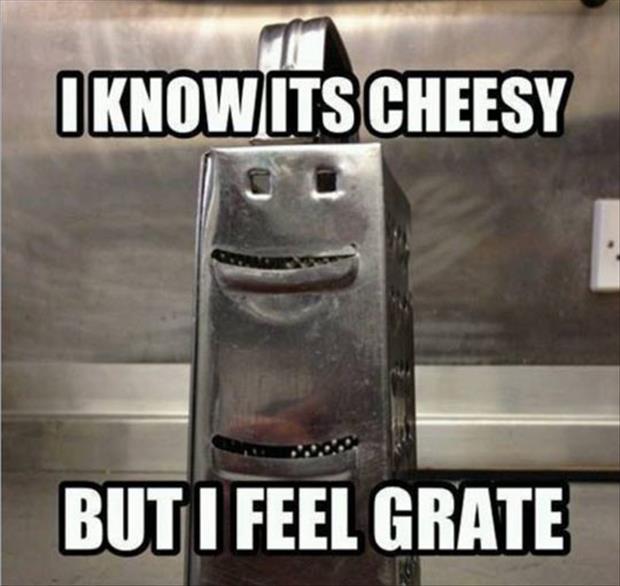 Well. Expect one or two of these in our conversations.
Is your startup in need of Team Augmentation?
Plenty of startups are in need of Team Augmentation. If your start-up needs to meet investor deadlines and you are wondering about possible ways of accomplishing this without compromising on quality – you have your answer.
For example, if you find yourself googling for "Laravel developers," ".NET developers for hire," "React consultants," or anything else from the list mentioned on our homepage, you should definitely consider Team Augmentation.
Do you need to develop an app for iPhone or Android?
Great! At Insane Lab, we'll help you develop a multi-platform native software for every OS out there.
Read before you decide: 9 Mistakes People Make When Hiring a Mobile App Development Company
Our skills in app development are backed up by three titles we hold dear:
Xamarin Premier Consulting Partner
Microsoft Silver Partner
Microsoft Cloud Solution Provider
Or maybe you'd like to develop a website (no matter how big or complicated)?
We can provide you with a variety of web development case studies right away. Whether for startup or corporate, we can deliver any kind of project you may have in mind.
But don't take our word for it. Here are some testimonials from our clients:
As an entrepreneur, you never stop wishing to have a clone that thinks like you. The Insane Lab team is that clone and believe it or not, thinks better than you!

– Michael Kansky, Co-Founder of HelpSquad and LiveHelpNow (Inc. 500 Fastest Growing Companies and the winner of top help desk seven years running)
Our partnership with Insane Lab began four years ago. We treat them not so much as a contractor or collaborator on projects but as a reliable technology partner.

– Tomasz Pilch, BlurbStudio Co-Founder
Get access to immediate help and commit only to the time you actually need
You don't have to hire a new employee to get the job done. Hiring requires enormous amounts of work, an extensive search, and a pretty hefty initial investment. And even if you do hire somebody, you're never sure if they're right for the job until they start working on their first project. Conservatively, by that time you've probably signed a yearly contract with a senior developer for $100-120K. And we're not counting insurance, taxes, his or her laptop…
With the Team Augmentation model you get your staff right away. What's more, they don't require a background check or salary negotiations. They simply bring their best with them.
Furthermore, Team Augmentation allows you to pay only for the time you need. You don't have to pay full salary both during busy and slow periods. You simply invoice the actual workload.
We can get started … now
Our HQ is in Philadelphia, the R&D Department is based in Krakow, and our Sales Division is in Atlanta.
We can get started right away with the teams we have employed currently. If we can't, we'll give you an estimate of how long will it take. We can also build the team exclusively for you and make you the final stage of the process.
You can visit us in one of our locations, drop us an email, or give us a call. Since we're on two continents, we're available to you 24/7. The details are here.