July 8, 2018
Augmented Reality & Virtual Reality Trends in 2018
Augmented reality (AR) and virtual reality (VR) are becoming mainstream and have become a worthwhile topic in many industries. VR and AR development can be applied towards gaming, entertainment, marketing, education, fashion, art, and so much more. These are exciting new technologies that are being improved every day.
In 2014, there were less than one million VR users, but that number has incredibly grown to more than 150 million usersthis year. That number is expected to grow even higher over the coming years. According to a Zion Market Research report, the virtual reality market was valued at approximately $2 billion in 2016, and the market is expected to reach $26.8 billion by 2022. Software revenue from augmented and virtual reality has seen great success and will continue to see growth in the near future.
Just take a look at the growth: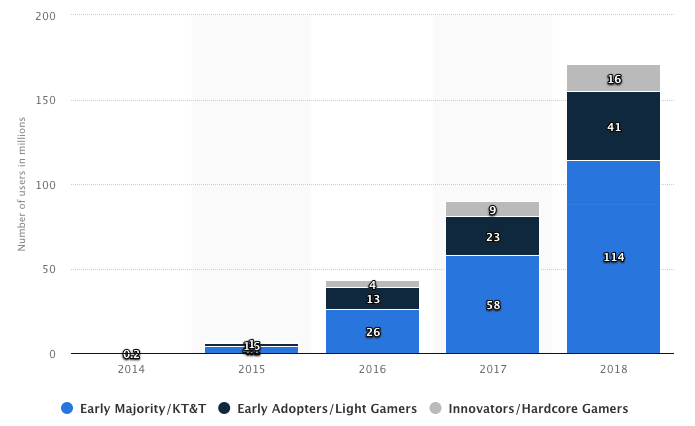 If we proceed to focus on worldwide spending in 2017 (in billion U.S. dollars) by segment for AR and VR combined, we will quickly notice that it is a rather consumer-facing technology. Significantly less is being spent on discrete manufacturing and process manufacturing.
Nevertheless, companies should understand the potential of AR and VR and integrate it into their business and marketing plans. The technology of these two is only going to get better with time, so here are some VR and AR trends to watch for in 2018.
They Will Go Beyond Vision and Sound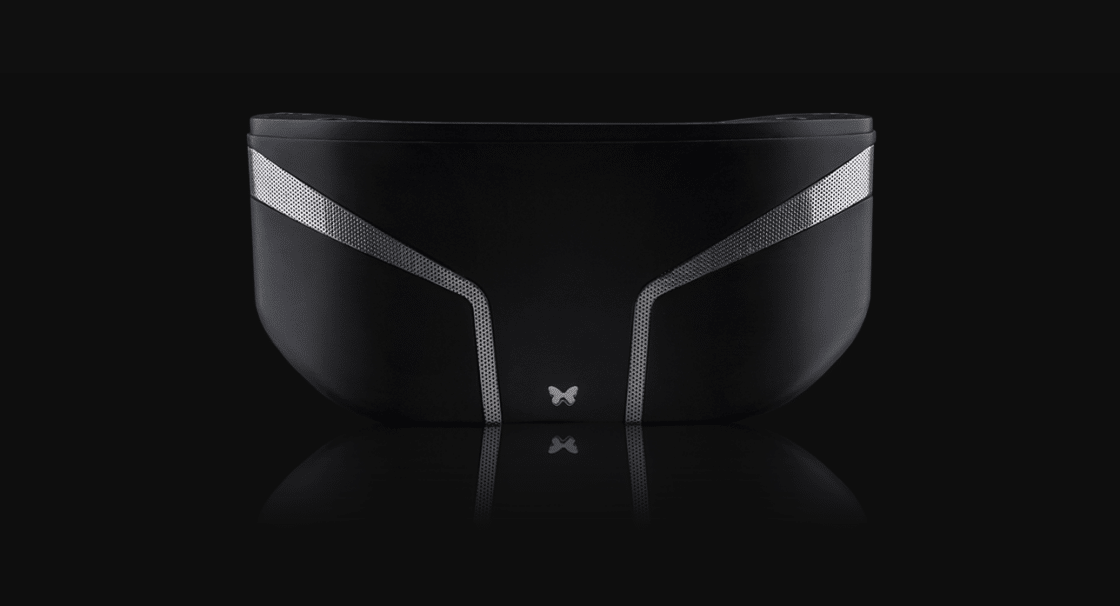 Sound and vision are the two main senses being used today, but there is progress being made that will involve other senses in virtual reality. Virtual reality will become more real in the coming year, creating a more immersive experience. There is already a virtual reality scent device that can be connected to any VR headset. Tokyo-based Vaqso has designed an odor emitting attachment. The size and shape of a candy bar, this add-on can emit up to three different odors. There's also FEELREAL multisensory VR mask that intensifies the viewer's virtual reality presence using – aside from smell – stimulations like effects of heat, water mist, vibration, the wind, and more.
And that is not everything. About five months ago, during CES 2018, a company called LooxidVR presented the world's first mobile VR headset with eye-tracking cameras and electroencephalogram (for short: EEG, or brain) sensors. LooxidVR's set was named CES 2018's most innovative VR product due to being able to follow physical reactions concurrent with VR programs. As noted by The Next Web, "it gives an unprecedented amount of control and interaction between the user and the headset, as well as a stream of information to app developers."
Expect total sensory immersion to follow suit in 2018 as software improves.
Augmented Reality Will Begin To Rule
Apps like Pokemon Go have really put AR into the spotlight, and many other similar apps have been created since. AR is growing at a rapid pace, and will be "the next big thing." The smartphone is becoming the mainstream consumer platform where you will see many AR features go mainstream. Businesses are quickly looking to develop mobile AR strategies this year in order to stay ahead of their competition.
At In'saneLab, we believe that Augmented Reality is a more obvious choice for businesses that want to expand into this space. Whereas Virtual Reality requires an additional physical unit (goggles, for example), AR is more accessible. It turns everyday devices, like a tablet or a smartphone, into overlay digital interfaces. As defined quite precisely by Dr. Patrick Shoueffel in The Concise Fintech Compendium:
Augmented reality is nothing but an enhanced version of the physical, real-world reality of which elements are superimposed by computer-generated or extracted real-world sensor input such as sound, video, graphics or haptics.
Brands Will Introduce AR Into Their Promos
Brand AR apps have the potential to alter the way consumers look for their items and shop online. IKEA has launched an AR app that allows users to scan the room and see furniture in 3D in that same room. They can position the furniture and change its color, which allows users to engage with furniture like never before. Retailers will find new ways to connect with their consumers through AR technology and apps. Brands have already begun to recognize the value of investing in the development of software for AR purposes.
For example, producers of the Pitch Perfect 3 motion picture launched an AR selfie filter on their website.
HBO used Snapchat Filters to help their fans bring Game of Thrones to life. Snapchat, actually, is one of the premier examples of how AR can be implemented in advertising. I would be honored if you decided to dig deeper into the issue and read my article at Brand24 blog.
Lacoste created an app to help users "try on" different shoes.
Pepsi MAX revamped a bus stop into a screen that tricked people into thinking that the world is undergoing an alien invasion.
Consumers are looking for experiences, not ads. That does not mean, however, that AR or VR cannot work as said ads.
More VR Adoption in Advertising Industry
The advertising industry will drive the adoption of VR in 2018. Virtual reality is an effective way to reach out to potential consumers and plant a brand into their minds. There have already been many successful virtual reality ads, and there is expected to be even more over the coming years.
Infiniti let users virtually test drive the new Q60. The experience itself makes you want to go out and buy the car.
Chick-Fil-A launched an entire VR website focused around their cow mascot.
This is just the beginning of VR in brand advertising, and it is sure to drive the growth of the technology. Last year was full of whether VR as an advertising medium will take off. Over the past several months we have seen more and more widespread adoption, however – in the advertising space – virtual reality still lags behind augmented reality and mixed reality.
Unity, a VR development company, launched a "Virtual Room" – ad network that lets brands place advertising across VR apps. Lionsgate's movie Jigsaw was promoted that way. Unity is working with Internet Advertising Bureau (IAB) and respecting the institution's guidelines regarding ad creation and distribution.
One of the most recent articles regarding virtual reality advertising was published in May on Digiday. Editors of the magazine quote Mike Stevens, executive director of strategic planning and account services at GYK Antler agency. "While VR headsets are starting to become more affordable and new players are looking to get into the environment, it will still take some time before the adoption is high enough to justify the spend for most marketers", he says. Apparently, only around 10 percent of agency's clients are experimenting with VR ads.
Concluding, VR advertising is not exactly booming at the moment. It is growing, however, and certainly will reach the point of widespread adoption. It is not possible to say when, though.
We Will See More 360-Degree Videos
Engagement in 360-degree videos was higher than regular video content in 2017, and the content quality of these videos is improving each year. Many big name brands such as NASA and Honda have used 360-degree videos for brand recognition. There is a dedicated YouTube channel for virtual reality videos that have just short of three million subscribers.
YouTube started to offer 360 heatmaps and viewing statistics in January of 2017. Facebook did that in 2016, and Vimeo launched the feature even sooner. It speaks to how important 360 videos are for both content creators, content consumers, and advertisers.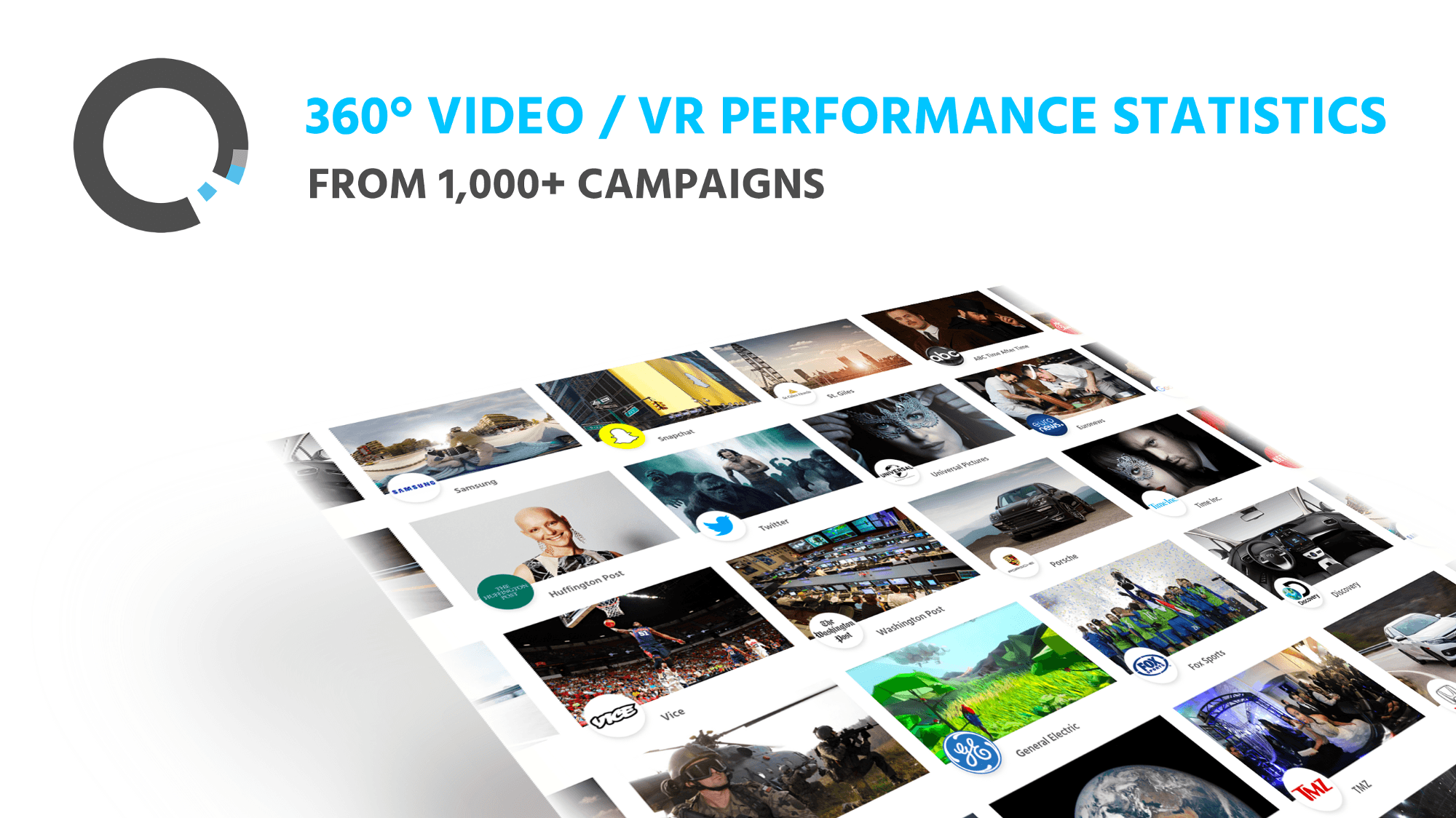 OmniVirt prepared an extensive 360 video and VR performance statistics report from over a 1000 campaigns. Find the key findings below (quote from OmniVirt):
Compared to regular video and content, 360° video / VR received higher engagement. This can be measured by the number of video completions, clicks, and overall engagement rate.
Brands using 360° videos / VR are spread across all verticals. Content quality in this industry has dramatically improved every year. And distribution is a critical part to determine campaign success.
Different distribution channels require different metrics and KPIs that need to be measured. We have found a way to measure these metrics across all channels. For ads, you can leverage existing 3rd Party Ad Validation to verify the performance.
We will see an increased adoption of 360-degree videos this year and the coming years, and expect the number of those YouTube subscribers to greatly increase.
Increased Availability of VR Products
Oculus and HTC, two leaders in VR products, cut the price of their products last year after engaging in a price competition. As VR products become more mainstream and available to more people, the price of products will start to go down.
Virtual reality products have been on the pricier side lately, which is higher than the average person can spend. In 2018, more VR products will be available to the public, which will result in a drop in price. VR products will soon be more affordable to the average consumer and use of the technology will be at its highest.
But it is enough to take a look at Oculus Go, a $200 autonomous VR goggles which actually do have a chance of a wider adoption. Autonomous, in this case, means that Oculus Go is completely self-contained. It does not need to be plugged into a PC, nor is it powered by a smartphone. Apparently that – as well as affordable price tag – is enough to guarantee success. Oculus go sold out just hours after landing on Amazon.
AR Will No Longer Be Looked At As Novelty
Brands will begin to view augmented reality software development as a long-term investment, not just a novelty app. The technology can be used to generate new profitable revenue streams. Once businesses learn how to use the technology to their advantage, they will begin to look at it more seriously. It can enhance the efficiency of existing processes, reduce costs, and raise brand awareness. As technology continues to grow, AR will begin to find its place in a brand's business plan.
As already mentioned and showed on examples, it is much more probable that we will see further AR business adoption due to its wider availability.
AR and VR Will Drive up Mobile Sales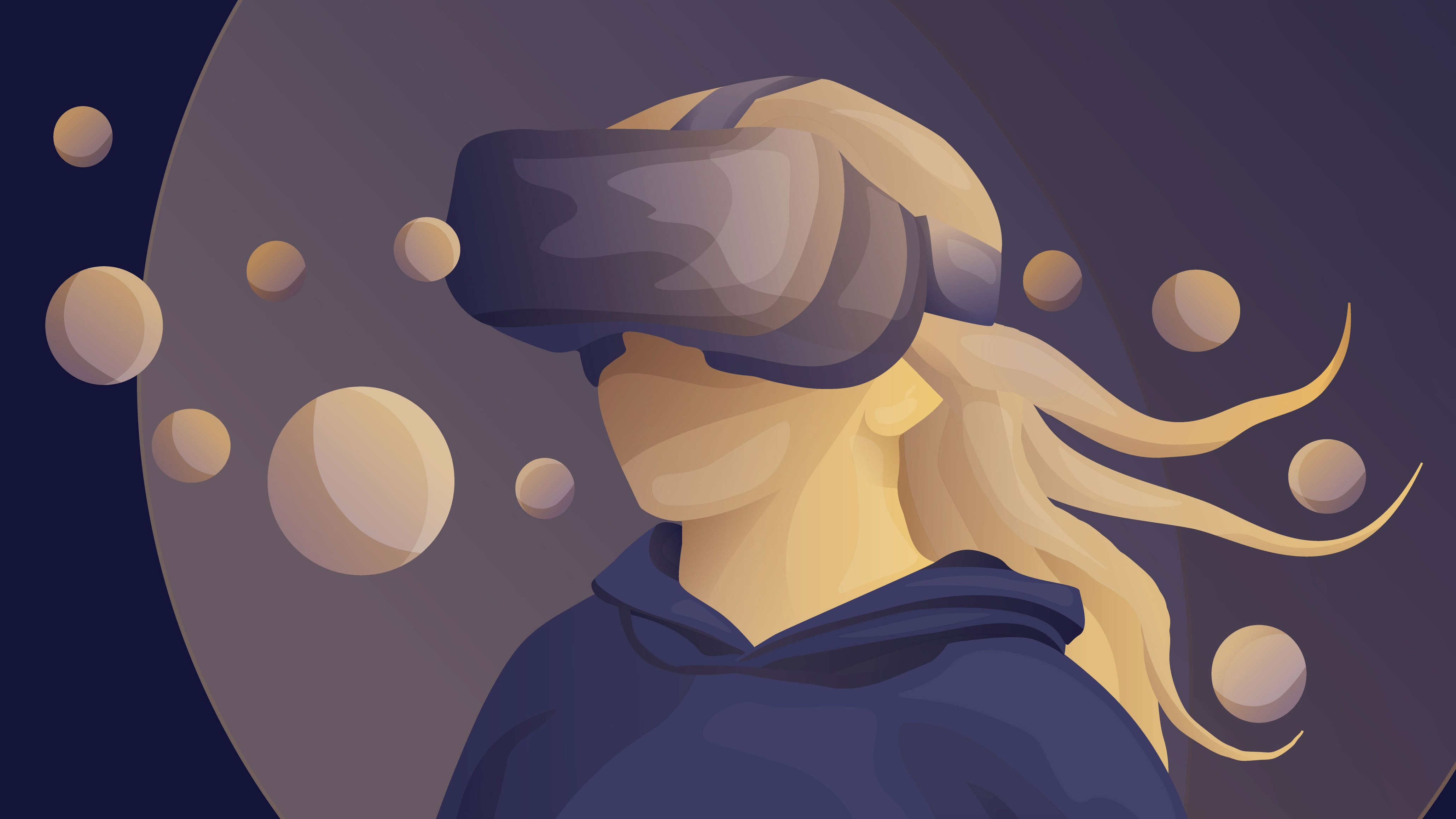 Consumers are holding on to their smartphones almost twice as long as they were years ago. Phone companies are not giving consumers a reason to value a new smartphone. AR technology could turn around revenue and sales. Devices that are equipped with AR and VR will be innovative to consumers and reign supreme over those without the technology.
It is hard to predict all of the trends in 2018, but the technology is only going to get better over the next few years. Consumers will soon be fully immersed in a virtual world, creating a whole new experience for them. The future revenue of augmented and virtual reality will be in the upper billions, and it will become more mainstream than ever this year.
These technologies can help build a good marketing strategy for any brand. Businesses should start adjusting and find ways to take AR and VR serious in their marketing and business plans. Taking advantage of these trends early will give any brand an advantage over their competitors.
Do you want to implement AR and VR into your business?