March 20, 2017
10 Mistakes People Make When Hiring a Web Development Company
Provided you're not looking for a simple portfolio, you need to pick the company you'll be working with wisely. Web design and web development is not rocket science, but it can greatly affect your business image and sales.
We're not some magical dudes with secret powers. We're simply a bunch of people who have been doing this for the last couple of years – and we've learned a thing or two along the way.
Here are our lessons.
1. Not having a plan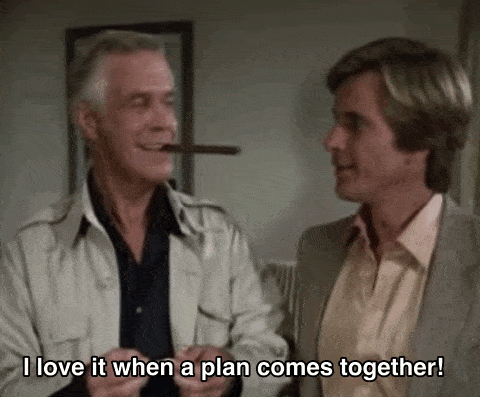 The website needs to be perfectly aligned with your business objectives. You need a plan, a strategy, or at least a general approach that you want to take.
If you don't have it, a web development company can help you. During the discovery phase that we can work on together, we'll learn as much as we can about you and your business.
When setting out to build a new website, think of what you'd like to include there. What's the number one most important thing for you?
We always send new potential clients a creative brief to fill out. Providing all the information might take away up to 30 minutes of your time, but there's no way for any serious web developer to start the work without proper documentation.
2. Confusing web design with web development
Read more: 16 Web Design Trends to Expect in 2017
Web design is like drawing.
Web development is like making the drawing move.
 At Insane Lab, we have both web developers (programmers) and designers who can take care of all your needs. The most important thing for you, if you decide to do a little company research on your own, is to make sure that the firm you want to do business with can take care of all your needs.
It's one thing to design how the website looks and another to develop it, implement a CMS, and prepare a mobile version. 
3. Hiring local
It doesn't really matter where you live. You can be in Hawaii and hire a New York agency. Or, you can live in Minsk and hire somebody from Puerto Rico.
Nowadays, the tools at our disposal allow us to pick partners based on their skills and competence. We don't really have to worry about location. Closer doesn't mean better.
Better means better.
4. Going for the lowest offer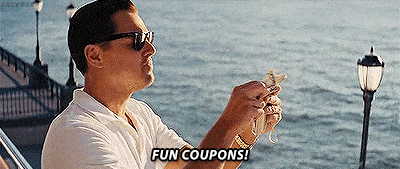 Usually, the reason professionals want you to pay more is that they know their worth. They know they can deliver, and they know they can deliver a better product than the competition.
If something is cheap, there's a reason for it.
Again, we're not saying that you have to give an agency your mountains of gold.
Don't forget, though, that we are business owners as well. We don't pick partners based on price alone and we don't recommend that you do that either.
5. Not talking to a couple of different web development firms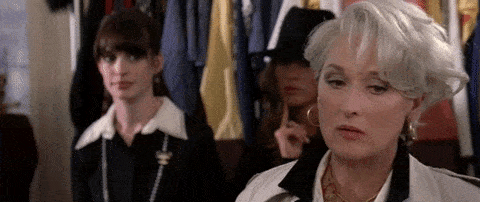 Yes, we want you to sign with us, but it's in your best interest to do research on your own.
When thinking about hiring a web partner, get at least three quotes. Talk about your needs,  your business, and the price range within which you want to build the website.
Then, go for the one you like the most.
6. Not talking to project managers, developers, and designers
A salesman's job is to sell. Make sure, though, that during your initial contact, the sales people can answer most of your questions and offer additional insights.
That's why it's a neat idea to have a quick chat with the people behind the actual products. You may want to have a look at the code, or at the design process. Or, maybe, you'd like to schedule a call to talk about the product vision.
It may also be wise to meet the Project Manager who will potentially be taking care of you during your work with an external agency.
While we emphasize the importance of educated sales people, there are limits to what they can achieve – especially from the technical perspective.
7. Not making assumptions based on the homepage, portfolio, and testimonials
Would you seriously hire a web development company that has a weak homepage?
Why?
8. Using a free website builder
These are ideal for freelancers just starting out,  or for small shops that try to establish a basic web presence. But, in the grand scheme of things, free website builders will never be as good as a custom-built website.
Sure, you can go for the cheapest and simplest solution available, but you get what you pay for.
9. Not going for content or social media (but that actually depends on the kind of business you run)
You may spend a $1,000 or even $100,000 on a website, but if you don't do anything with it, don't promote it, don't upload new content from time to time – you'll lose in the Google world.
Even the most optimized and best-designed website ever needs proper care. Posting an article or two, caring about your customers in a variety of ways, and being super-honest about your capabilities – these are things that can help your organization dramatically.
10. Not choosing a web development agency that also knows technical SEO
Good design is cool.
Do you know what's even cooler?
A good design that uses SVGs and size-optimized PNGs paired with minified JavaScript, RWD-first approach, and Google-friendly hacks implemented all over the place.
Yeah, that's cool.
Bonus: not trusting your gut
You've made it this far, haven't you? You have a business (or work for one). You want to improve it.
If that's the case, we're the same. We want to help you not only because you give us money. We want to help you because then we can see that what we do brings actual results.
And then we can brag about it.