August 29, 2018
17 Things Yoda Would Say About WordPress
Yoda is quite a wise guy. Back in the day—which is about 300 years back from "a long time ago" but still in a Galaxy far, far away—he used WordPress to create blogs and websites for the Galactic Republic.
Now, it is time to share his wisdom with us. So, what would Master Yoda say about WordPress?
WordPress is Not Only a Blogging Platform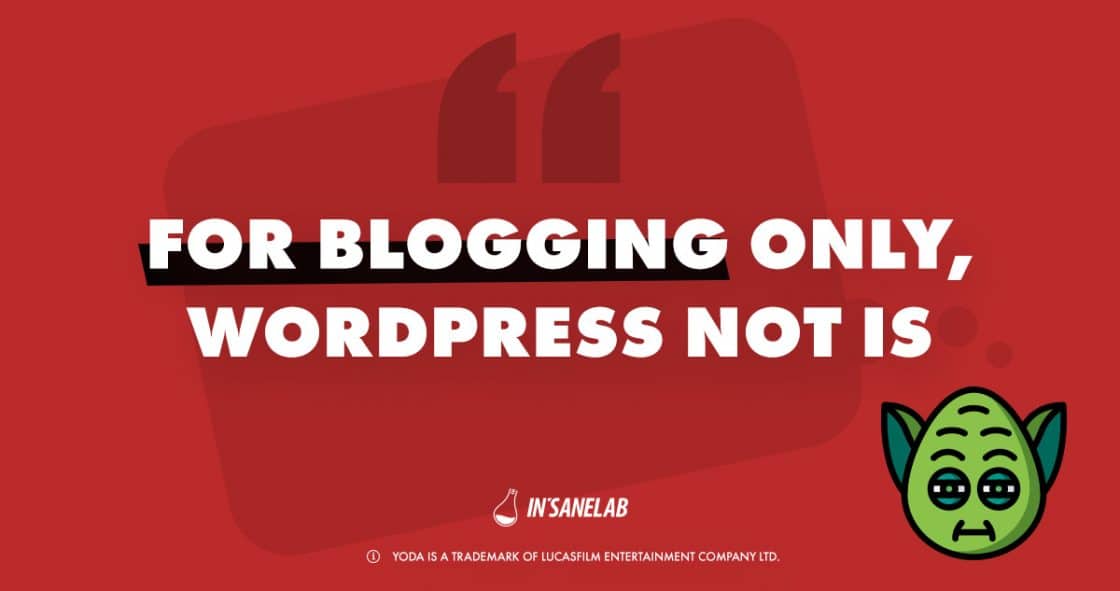 Although many consider WordPress as a platform that is good only for blogging, that is a thing of the past. Of course, the platform started as a content management system to put blogs online but over the years it has turned into major technologyon which you can base your websites. Really complex ones too.
That's why Yoda also would say…
You Can Use WordPress Regardless If You Are an Enterprise Or a Non-Profit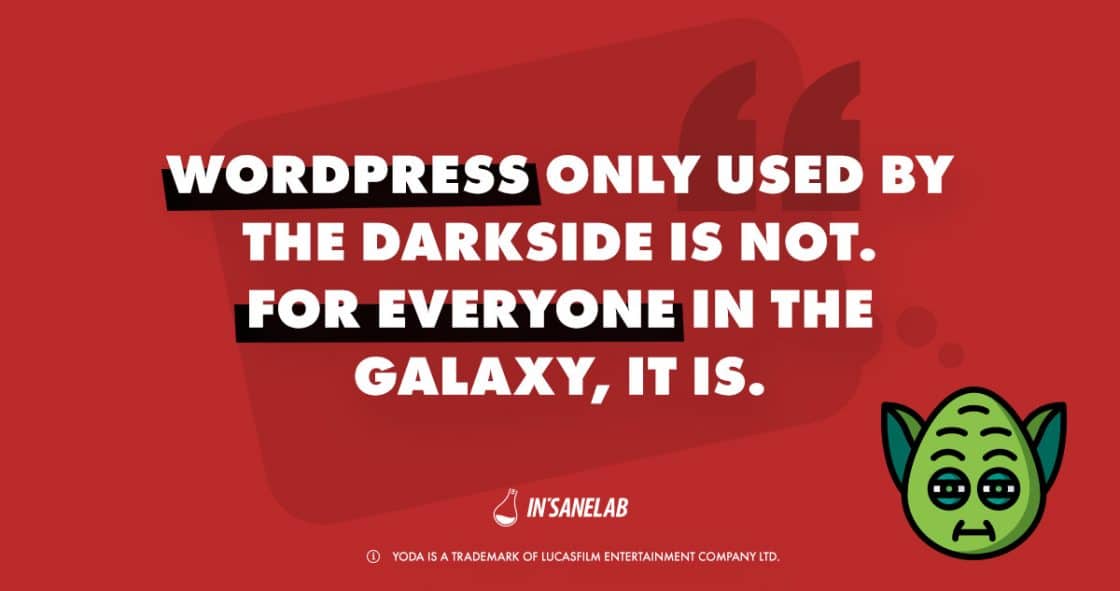 That's right! With its versatility and easy management, it is used by many, many companies you would consider as 'serious'. CNN, Wall Street Journal, Forbes, The Next Web, The New Yorker, Vogue, Harvard Business Review, NASA, and many more have their whole websites or at least blogs held on WordPress. Even Facebook, for their Newsroom. That means – if it's good for such brands, it will definitely be good for your case as well.
The important thing to remember here, however, is that these brand use custom WordPress design and development. More often than not, they do not rely on pre-made templates. They hire an internal web development team or outsource the work to an external entity. That, in turn, allows them to build wireframes and mockups from scratch, or handle their software development costs more efficiently.
Adding Functionalities On a Basic Level Is Easy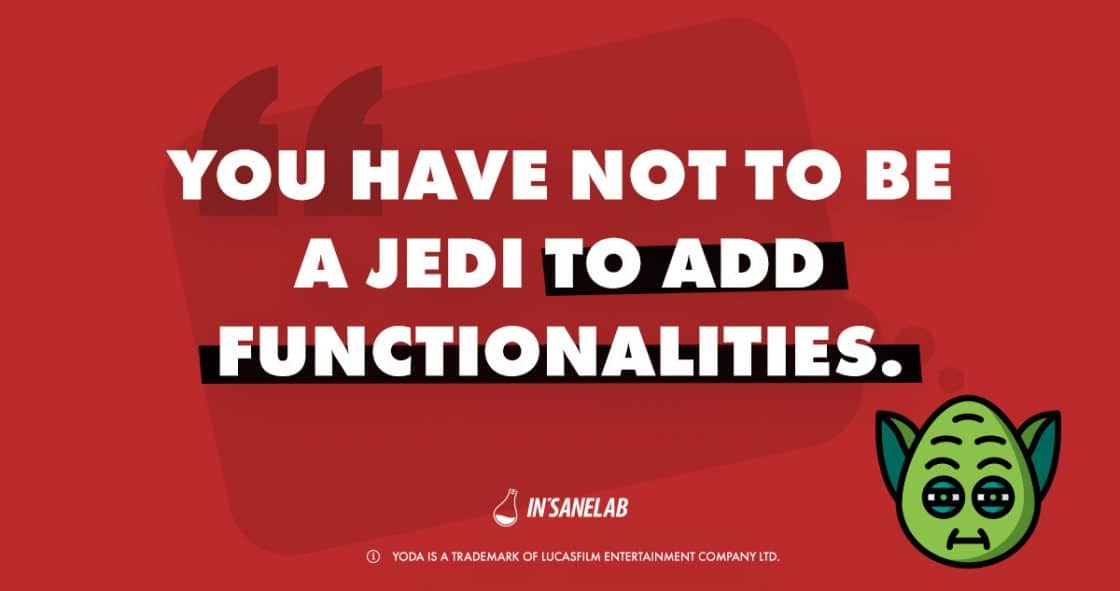 One of the key reasons why WordPress is the most popular CMS in the Galaxy is its ease of use. You don't have to be a Jedi-developer to add new functionalities to the platform. You don't have to be a developer at all. You could be Princess Leia and you'd manage. With over 56,000 plug-ins available, you can find one for almost anything you would like to add to your CMS. There are paid and free ones and if you know PHP, you can further customize them.
What is more, you can even create your own plug-ins that—with time—can turn into full-blown products.
WordPress Is Highly Customizable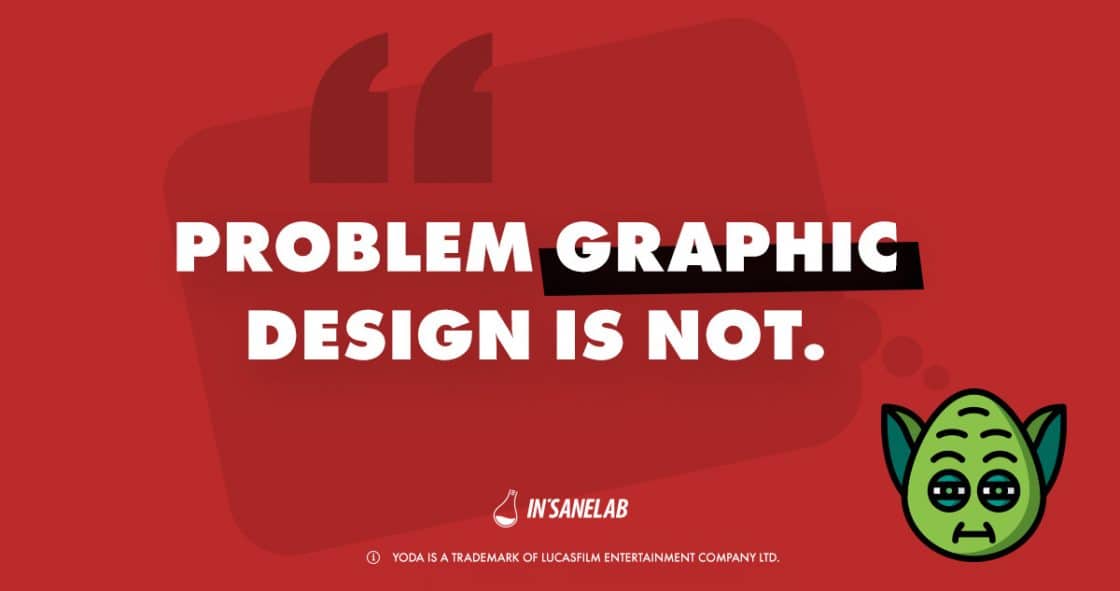 It's reasonable to use WordPress templates when you run a small business and/or have limited resources.
You can find thousands of templates – paid and free – that will turn developing a new site a walk in the park. Some of them are really good and do not require much additional work. You could just add your branding and be satisfied with the looks.
However, if you are looking for custom, more sophisticated design, you can also implement it easily into WordPress. A template is not the only way to go. Our clients—more often than not—decide to go with both custom development and design to make sure there is no other website that is similar to theirs.
WordPress—the Platform—Is Free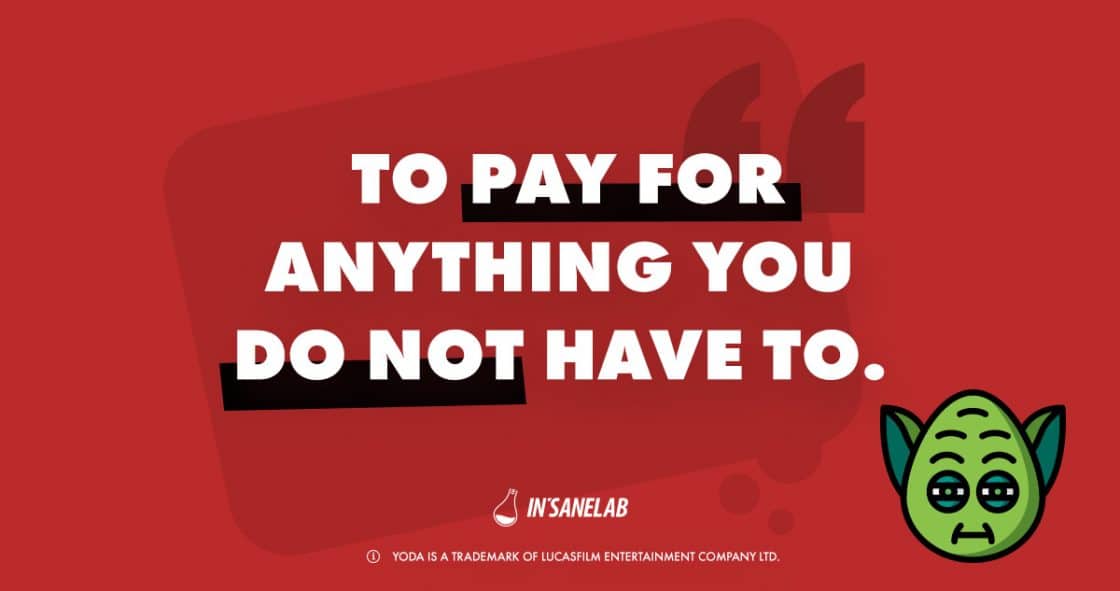 An open-source license of WordPress doesn't require you to pay anything to use the platform. Literally. Not even a single penny. This means you can create any site you want and as many sites you want, without spending money on the license.
All that is paid around WordPress is not the platform itself. Whether you choose to add paid plug-ins, use templates, or go with custom development, it's your decision.
It is possible to make a WordPress site on a tight budget.
You Can Go As Far As to Creating Your Intranet With WordPress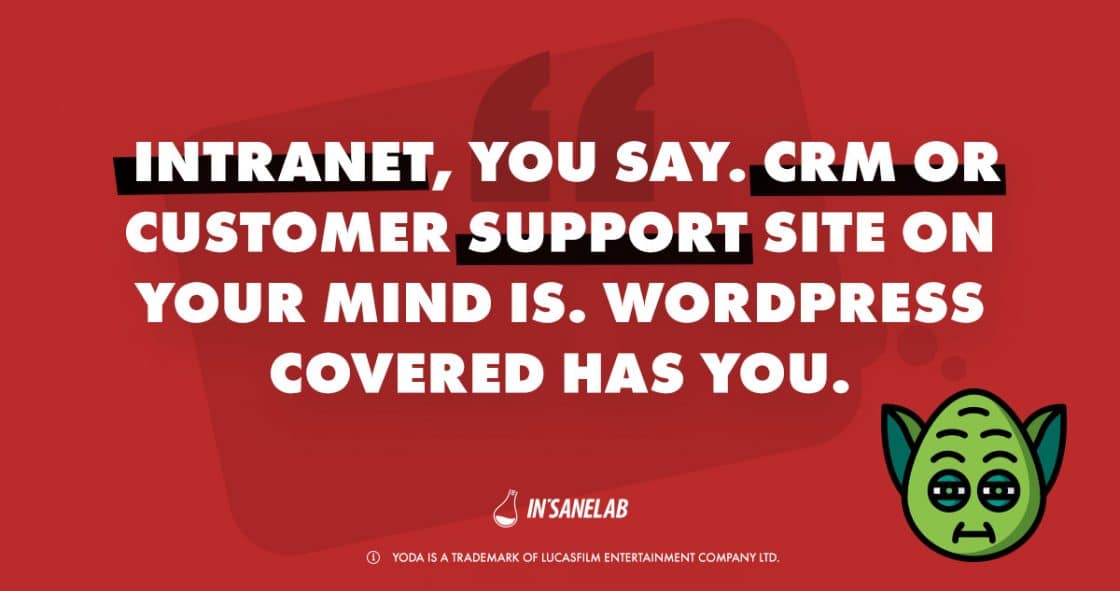 WordPress can be used in almost every domain. Even if you think about creating your own system. For example, you can create a corporate Intranet with just one plug-in. It is quite a common practice to do so.
It is also possible to create a Customer Relationship Management (CRM) systems with WordPress and ticketing platforms for customer service. Coding such solutions on your own can save you a lot of money every year, compared to platforms which require expensive subscriptions.
Moreover, WordPress allows to create custom plug-ins. It is as simple as that—if your project requires certain functionality, you will easily find a software company that can deliver on that need.
Member—Only Access With WordPress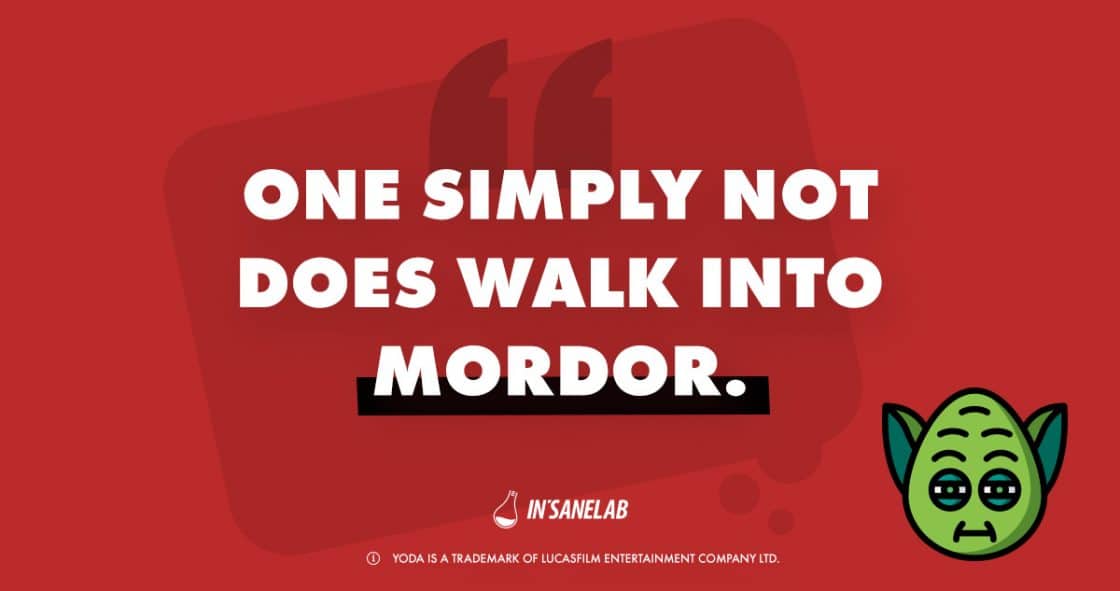 Oh, it was actually said by the Yodomir in Lord of the Stars. Or in the Return of the Rings? Anyway, it is really simple to set up WordPress sites with a member-only access. All you have to do is, again, add a—paid or free—plug-in.
This way, you can create membership sites with gated, premium content, build exclusive communities, subscription-based online magazines, and so on. You can use these to monetize your website. Or just to create a section called Mordor that no short—green or not—humanoid can simply enter.
Perfect SEO Plug-ins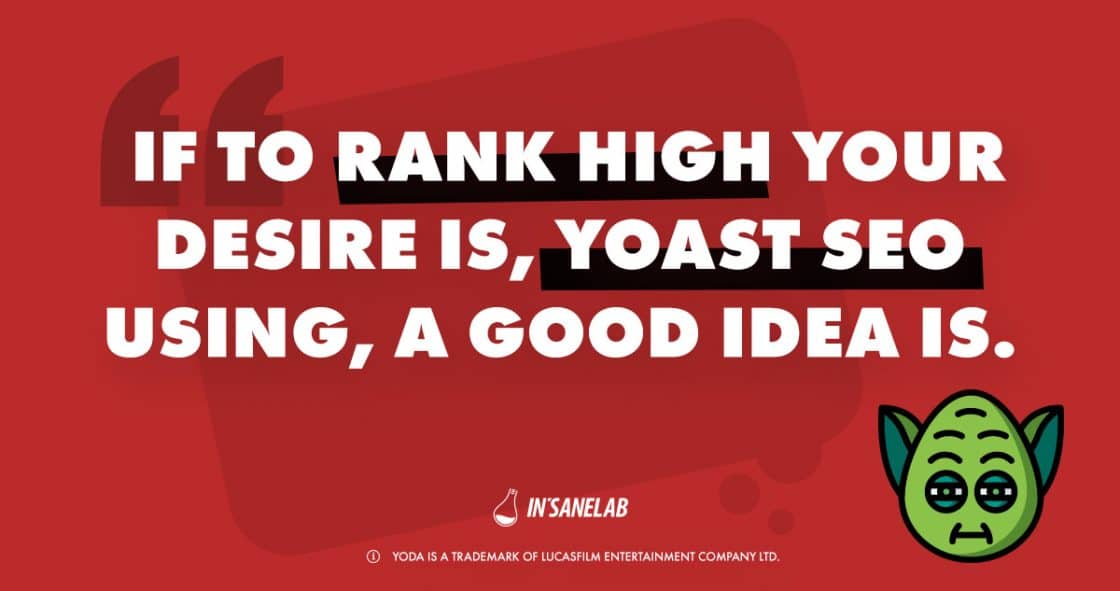 This one is more important for content creators. Yoast SEO plugin is one of the easiest ways to create blog posts with better SEO. It analyzes your posts, their visual and text contents, meta tags and can add sitemaps to make the website as easy to scan by search engines as possible. It is a great tool to rank high – both for beginner authors and for SEO experts.
To be perfectly honest, we do use Yoast internally for our company's blog.
WordPress Supports Captcha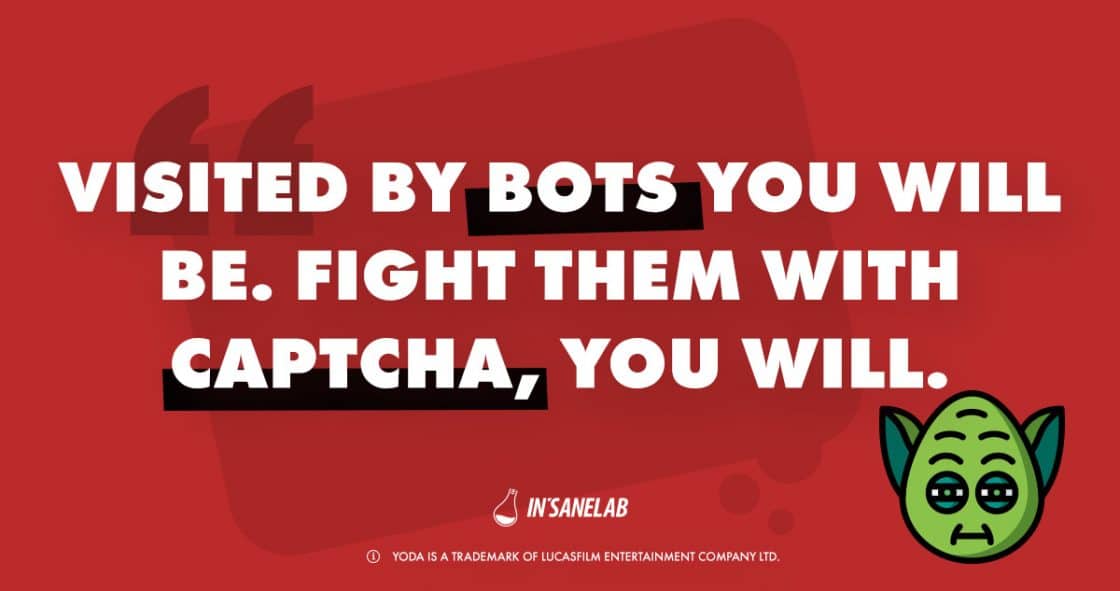 Comments are the key to growing engagement on your own media, such as a blog. But your blog will be visited by many bots – the more popular your blog will be, the more of the bots will come. Although Captcha is not a perfect solution for spam, using it can filter out the most primitive bots from the discussions. It is always a good idea to approve every comment before publishing it. This way, you'll keep trolls and bots away and maintain a professional appearance.
WordPress Is Amazingly Flexible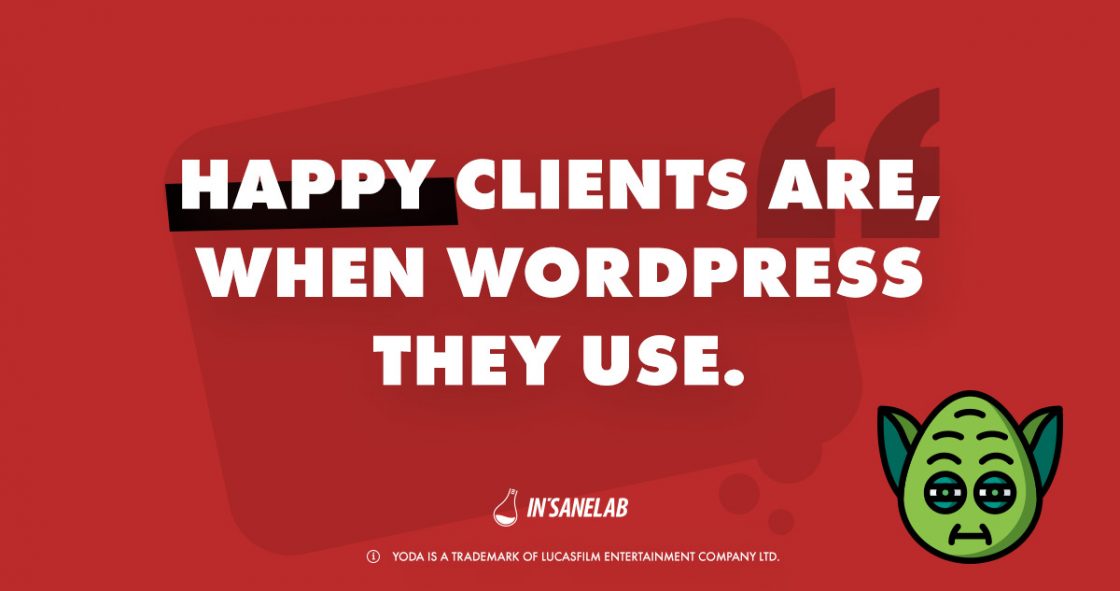 One of the reasons why WordPress is the most popular CMS system is because it is quite easy to use. Clients who want to create content but not necessarily know how to code can jump into the platform and start growing their online presence. Once they get the basics, they can do almost anything they might need for their business—update the website, add plugins, create blog posts and so on. This way, they can pay for the web design once and do just fine without further investments.
WordPress Is A Good Choice For E-Commerce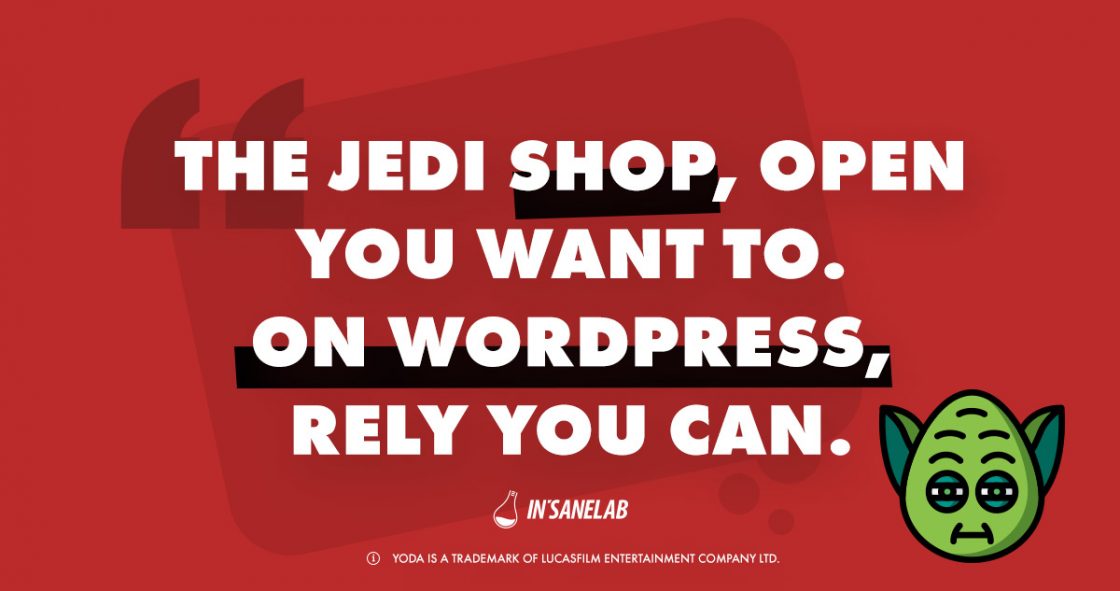 Although there are e-commerce platforms that are extremely simple to use as a small business owner, they often require subscription fees. If lower—or one-time—investments are what you aim for, WordPress might be a good way to open up your online business. Seeing that WordPress is also more powerful than most of those e-commerce platforms, you can create your custom shop with it and create a real premium experience for your shop.
Monetize With WordPress!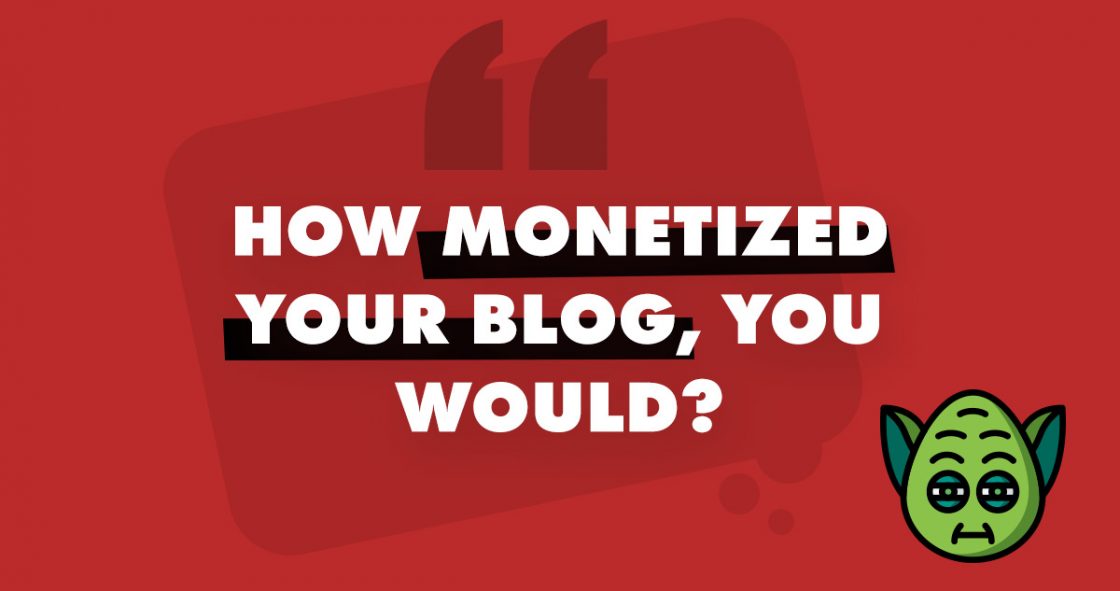 Going back to blog authors, once you build enough online presence, you might wonder how to monetize your blog. While there are many ways to do that, WordPress works for all of them. You can implement an online shop, sell e-books, create gated communities, charge for online trainings—all while still using good ol' WordPress.
Develop Your Apps With WordPress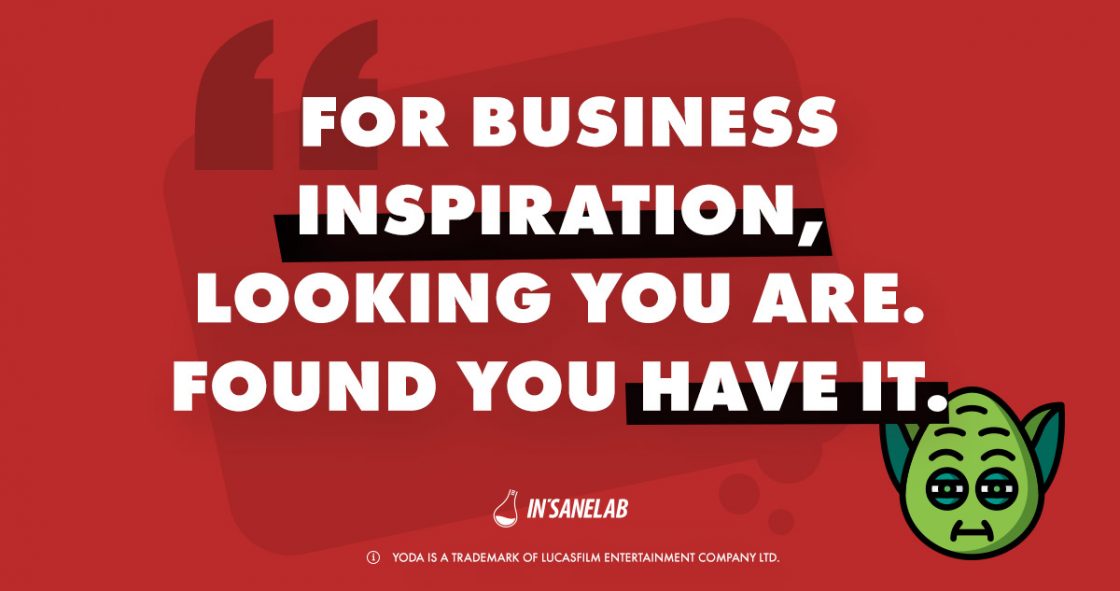 By now you might see the pattern—WordPress is good for literally any kind of online application. This means that you once you learn how to manage websites or create them using only this tool, you can earn a decent amount of money with that skills.
A great example is of the WooThemes. They started creating premium WordPress themes in 2008. Where are they now? Sold to Automattic, a WordPress parent company, for $30 million. There's also Kresi, ThemeForest's second highest-selling individual theme creator. He sold themes worth $1 million already in 2011. And he's not the only one who has made fortune using WordPress.
Then again, WordPress templates only get you so far. The custom design and development is where the true WordPress power lies. It is still your best option. Templates are great when you need to start—but only a custom design will give you the versatility and originality that will allow you to differentiate yourself in the crowd.
Let us know if you need any help getting around WordPress-based technology.
WordPress Is Also a Good Way to Develop Your Career As a Developer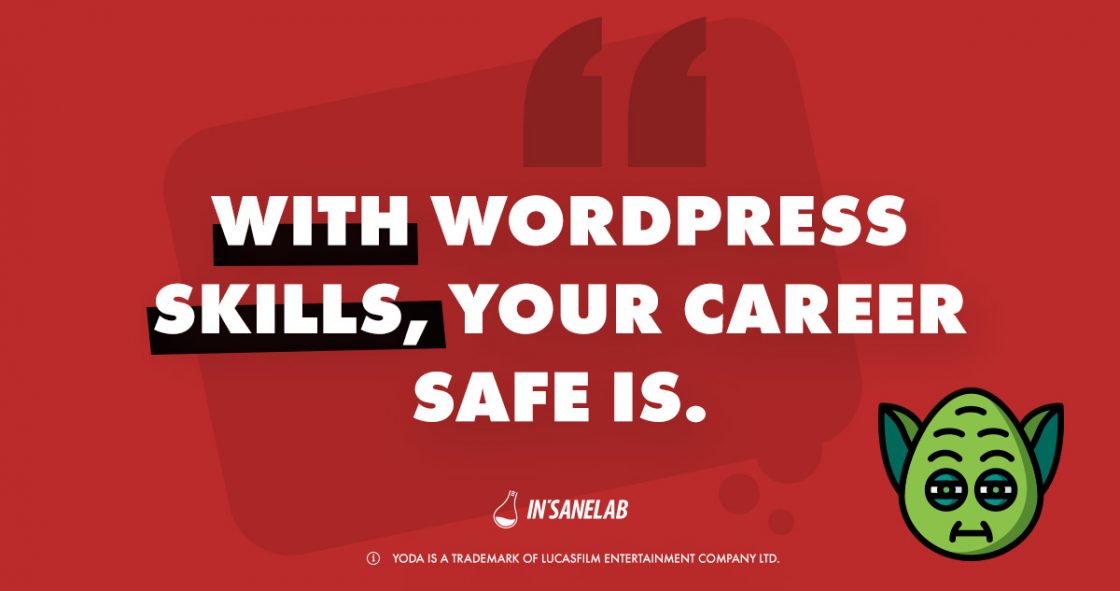 Even if you don't have an entrepreneur's mindset, you still can use WordPress to your advantage. With so many companies using it, decent WordPress skills can help you land a job in various industries and roles – be it in web development, design, marketing, or in the Mos Eisley Cantine.
WordPress… Is Everywhere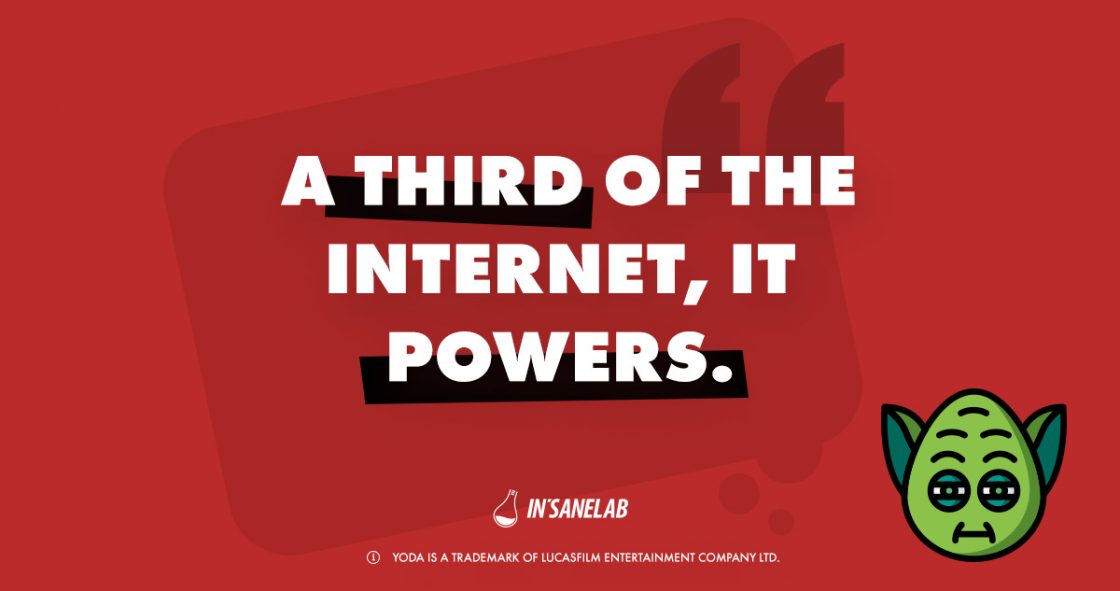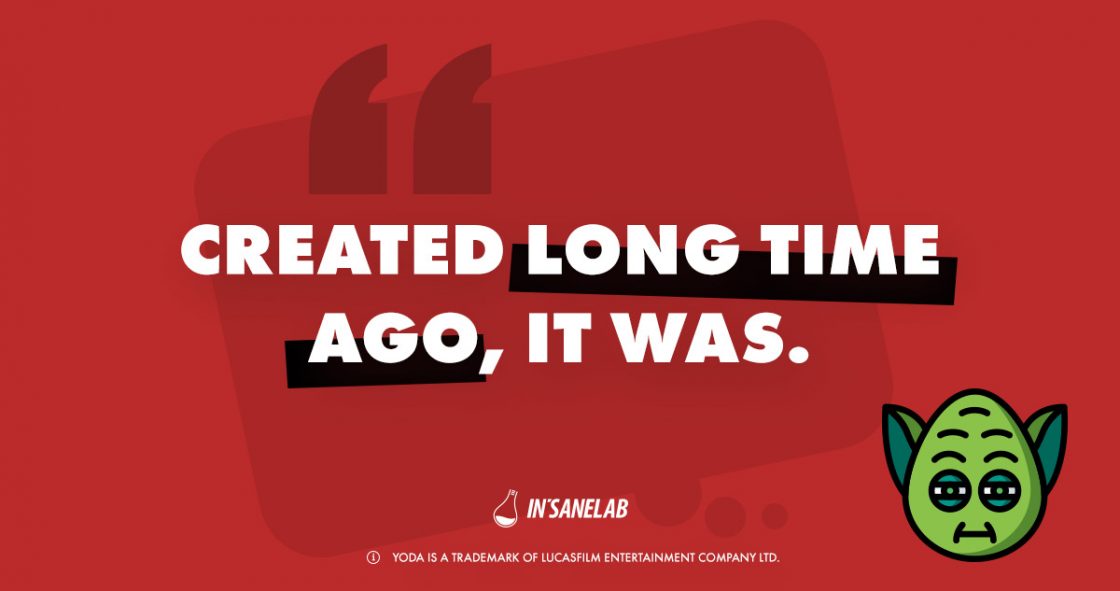 WordPress is not so old as Yoda but 15 years on the market is quite some time in the tech space. Although it never became really a mainstream brand, it definitely powers many of them. As Chris Taylor said, 'the customer's brand is the hero' – not theirs.
Open-Source Is the Way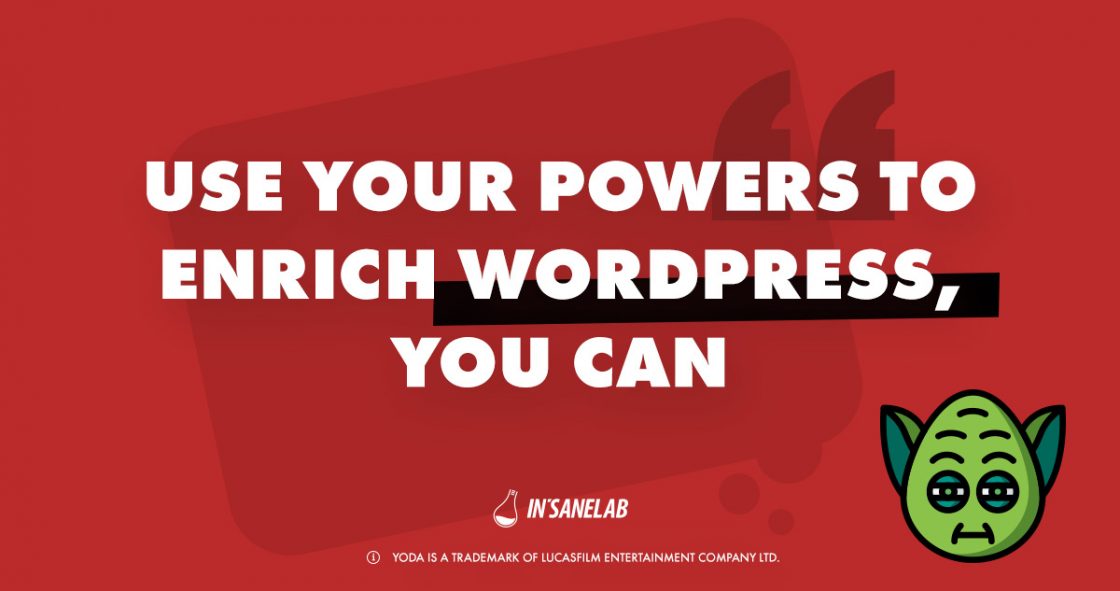 As WordPress is open-sourced and community-driven at its foundations, you can contribute to how it looks and works. It must be a nice feeling to know that by shaping WordPress, you help so many businesses around the globe.
May the Force Be With You
These are the quotes Master Yoda would definitely say about WordPress if he was not only a Jedi but also a developer.
But he could say more… What do you think, what would that be? Shout out in the comments!
Develop your website with